TWC Integrated Ad Suite
---

Creative Direction, Design, UX

---
At The Weather Company (an IBM business), I manage a team of designers and art directors working across a range of ad products, including our Integrated Ad Suite — a collection of highly customized, highly effective native ad placements that combine our clients' campaign imagery with real-time weather visuals and data.
My responsibility is to set and maintain creative standards across these products through direct management and mentorship as well as by creating foundational materials that shape how we discuss, design, and present our work.
The Weather Company (IBM) \ Reporting to: Brian Hull, Global Head of Creative Labs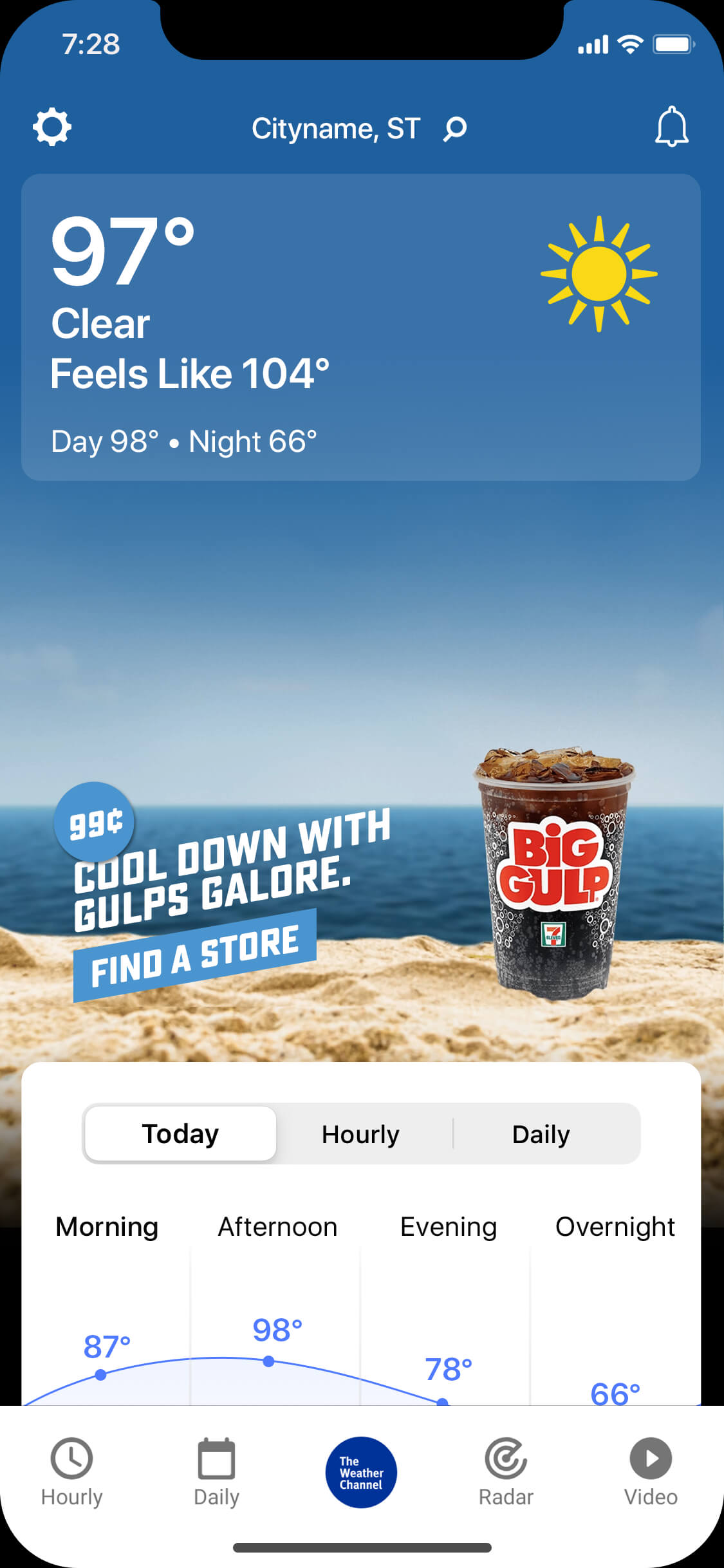 ---
Specs, Style Guides, & Templates
---
Following an organization-wide value stream mapping exercise, I took over the creation of our products' client-facing spec decks and style guides.
I also create the production and presentation templates that our designers and art directors use to produce and deliver our work.
---
Product Collaboration
---
In addition to managing the ad side of the house, I also partner with our Product and Marketing teams to define and build new offerings for our platforms.