Animal Manufacturing Co.
---

UX, Art Direction, Design, Build

---
"AMCo is many things. It's a record label, creative house, and shop-for-hire, but in the end it's whatever we want."
Animal Manufacturing Co. had outgrown its original Tumblr site and needed a new online home. In addition to hosting information on various projects, bands, catalogs and merchandise, the site needed to be easy to maintain and update. I used the Squarespace Developer Platform to build out a modular site combining custom code and styling with some nice off-the-shelf functionality and a client-friendly admin interface.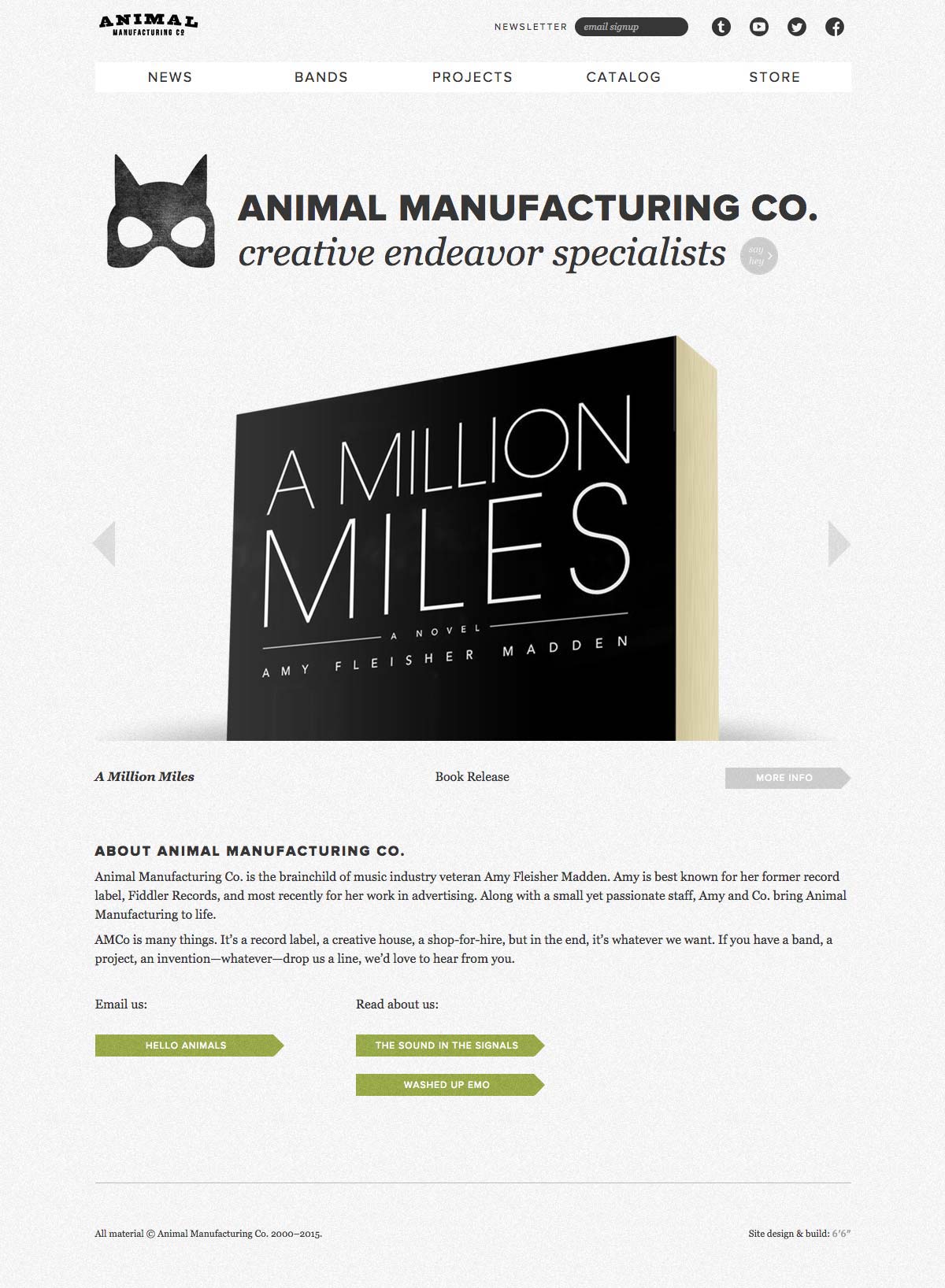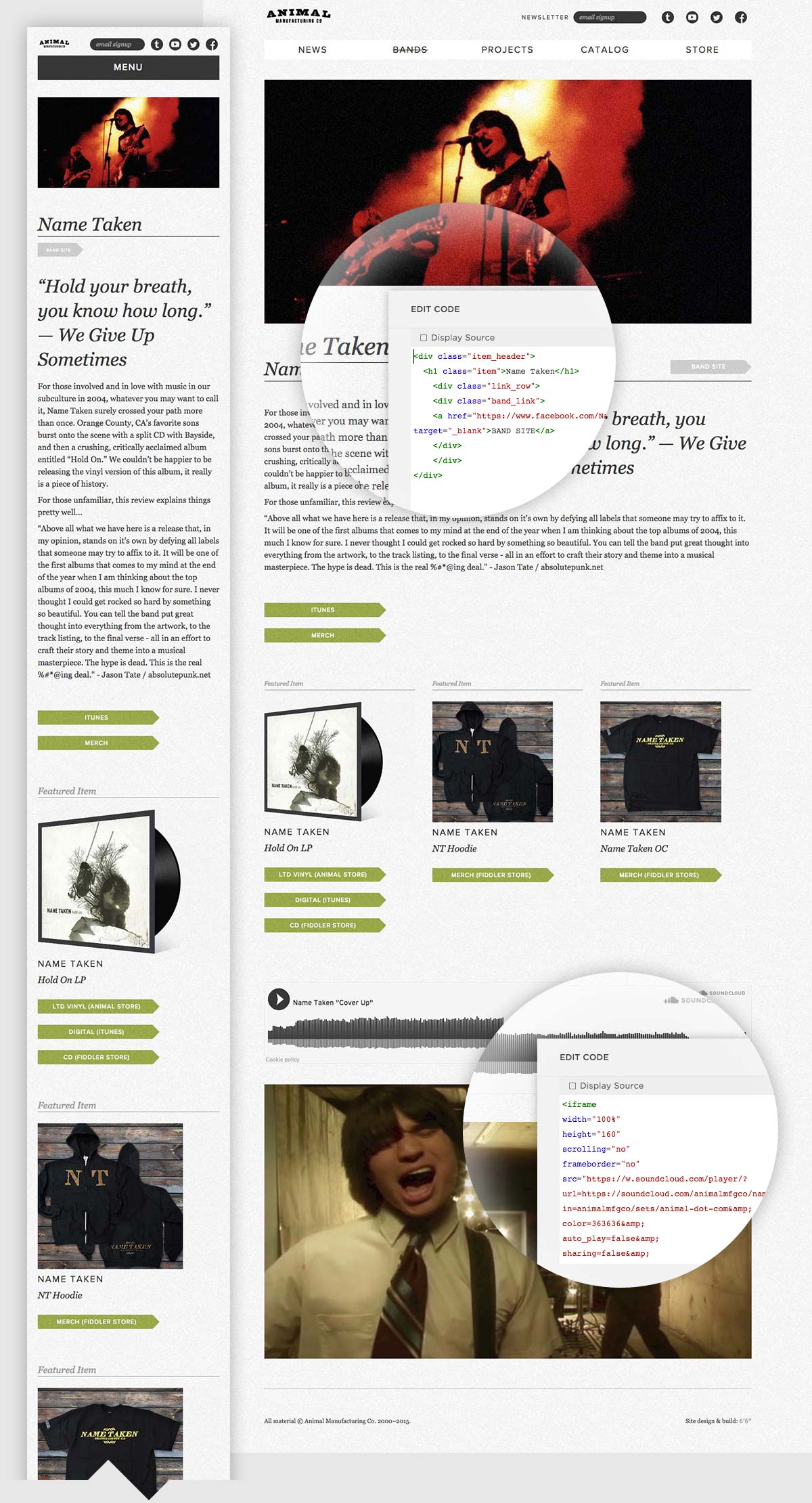 Evolution of Man Animal
Our first iteration of the new AMCo distilled all of the original content into a single-page layout, with smooth-scrolling anchor links as navigation. Nice and simple. However, as more content was added this became unwieldy at smaller screen sizes. Animal 2.1 re-organized the site into its current multi-page format, which keeps page sizes under control and allows fans to link directly to their jams via unique page urls.