Rebel Waltz
---

Event Branding, Collateral

---
Held on the 20th anniversary of the fall of Communism in Eastern Europe, Rebel Waltz was a live music event reuniting a number of bands originally active in the underground music scene behind the Iron Curtain.
Studio: MTWTF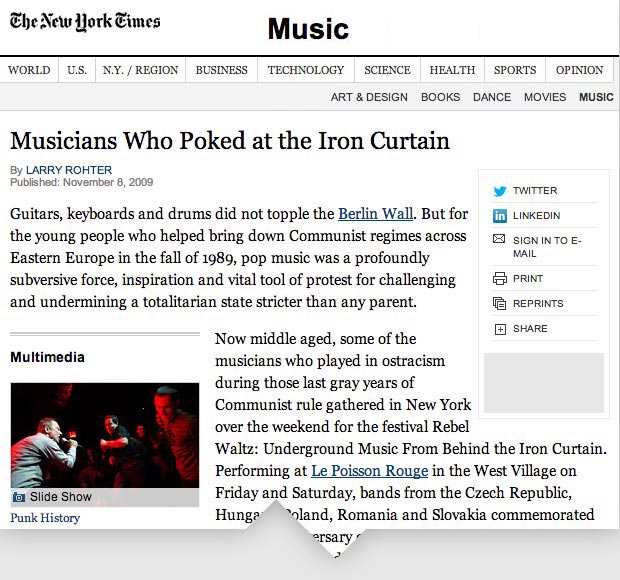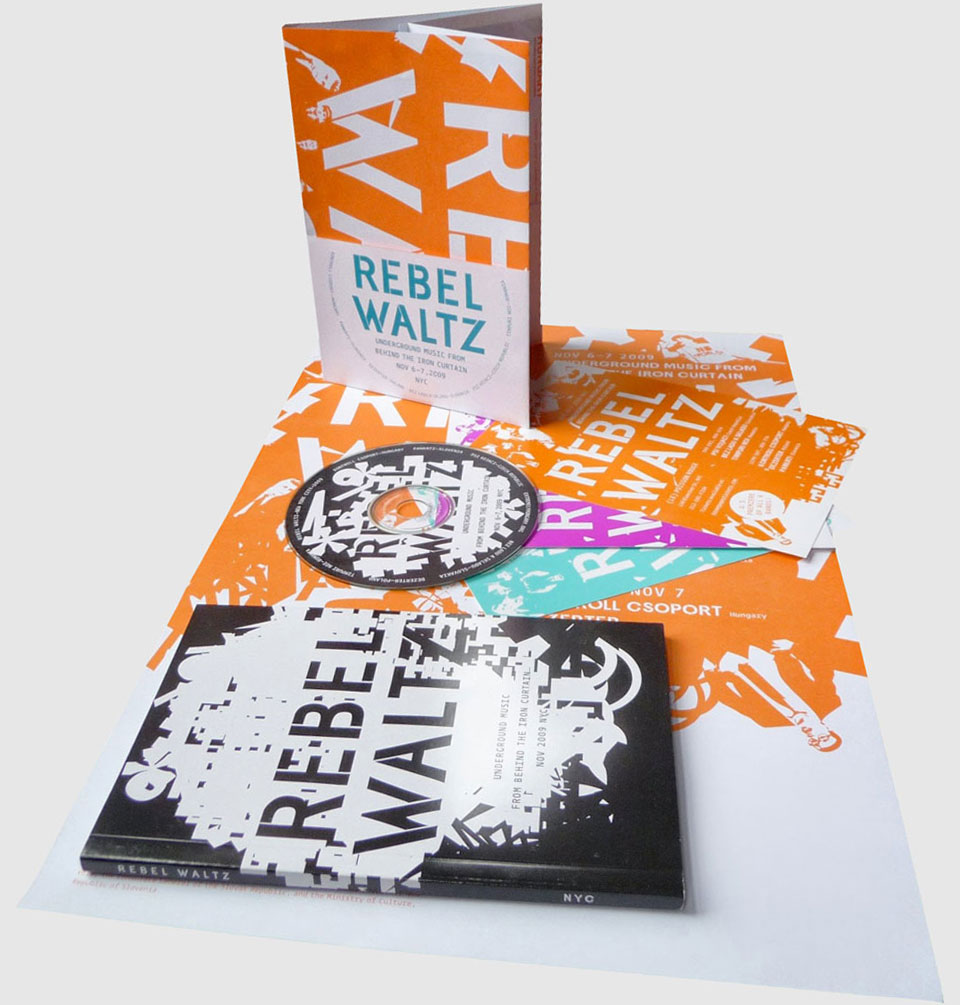 ---
The "Zine"
---
A promotional booklet featuring the bands, their stories, images, and lyrics. To stretch the budget we designed the event poster to also fold into a book cover, which in turn functioned as a case for the CD.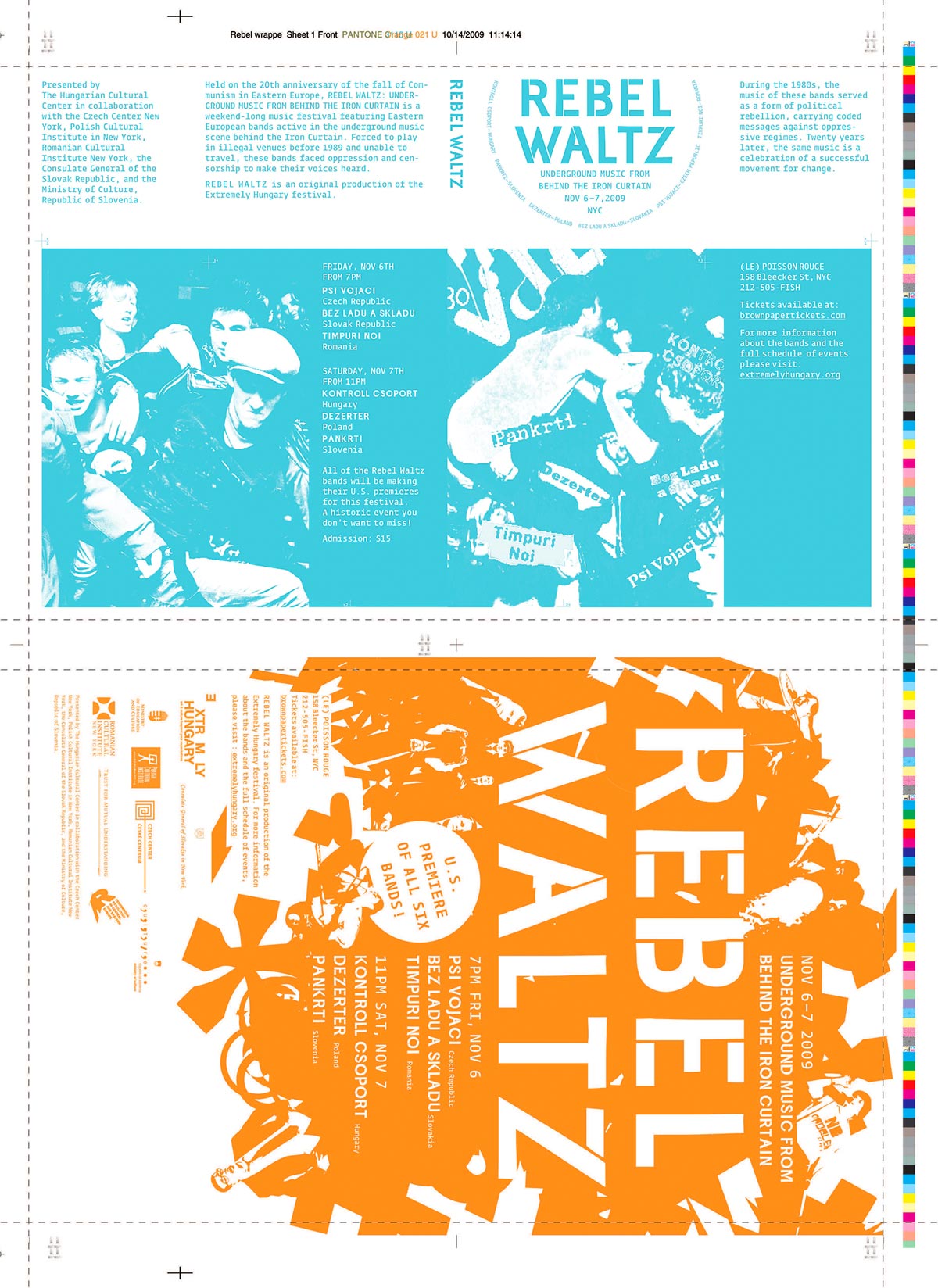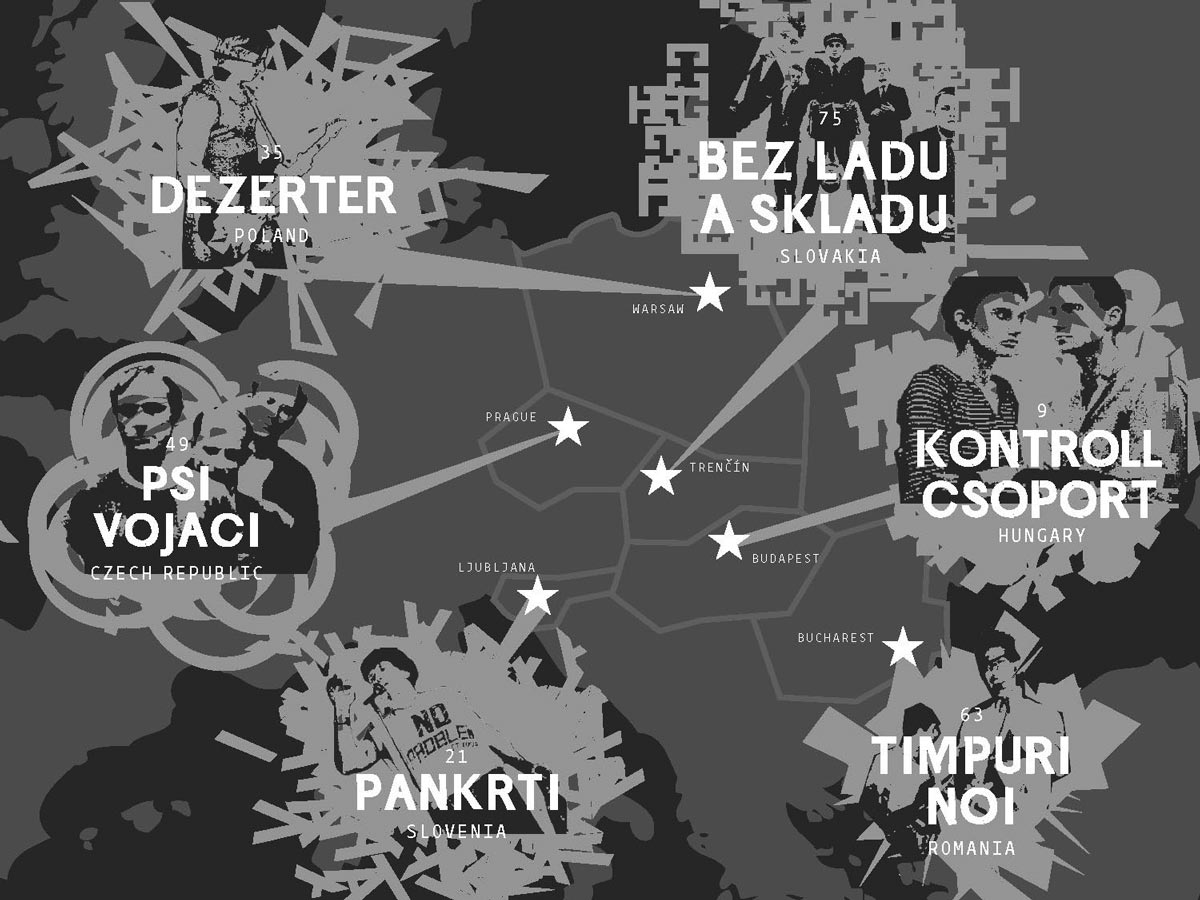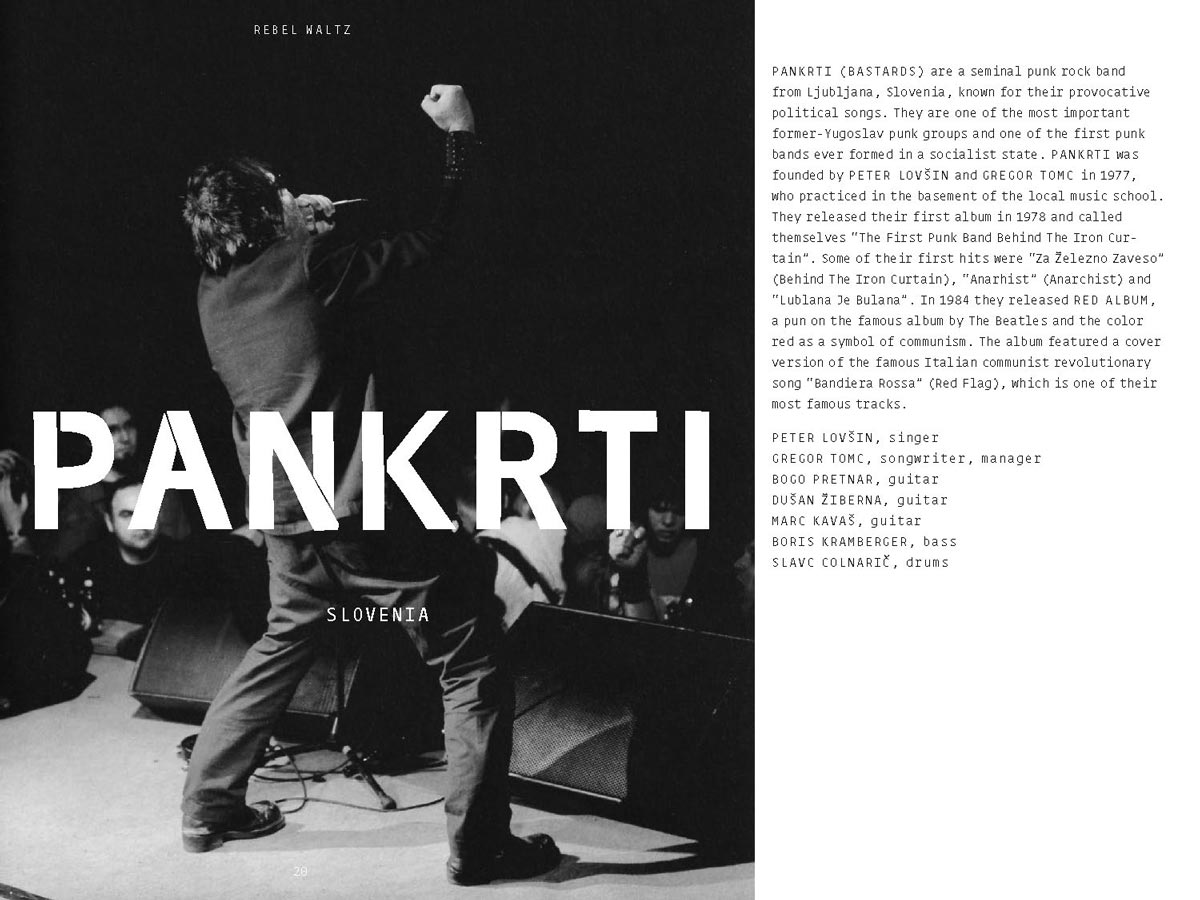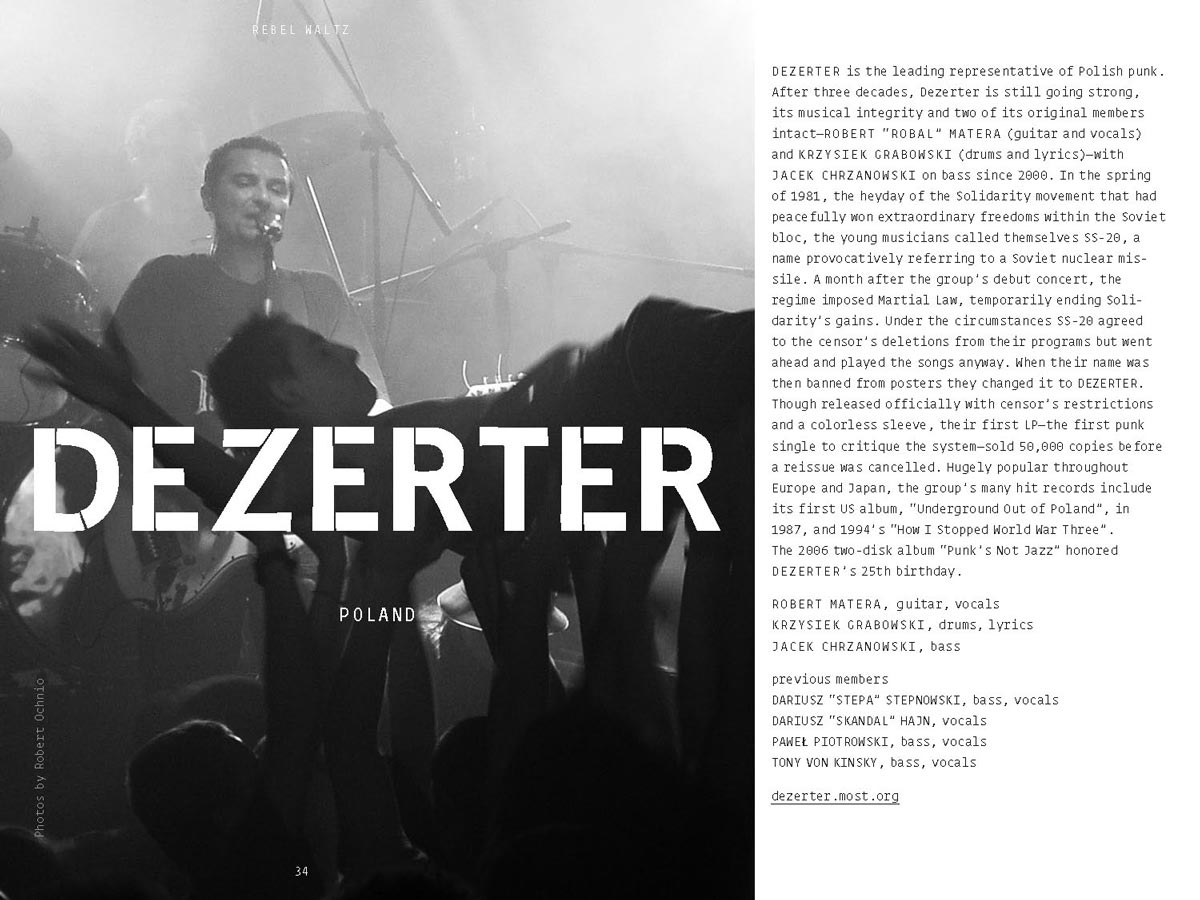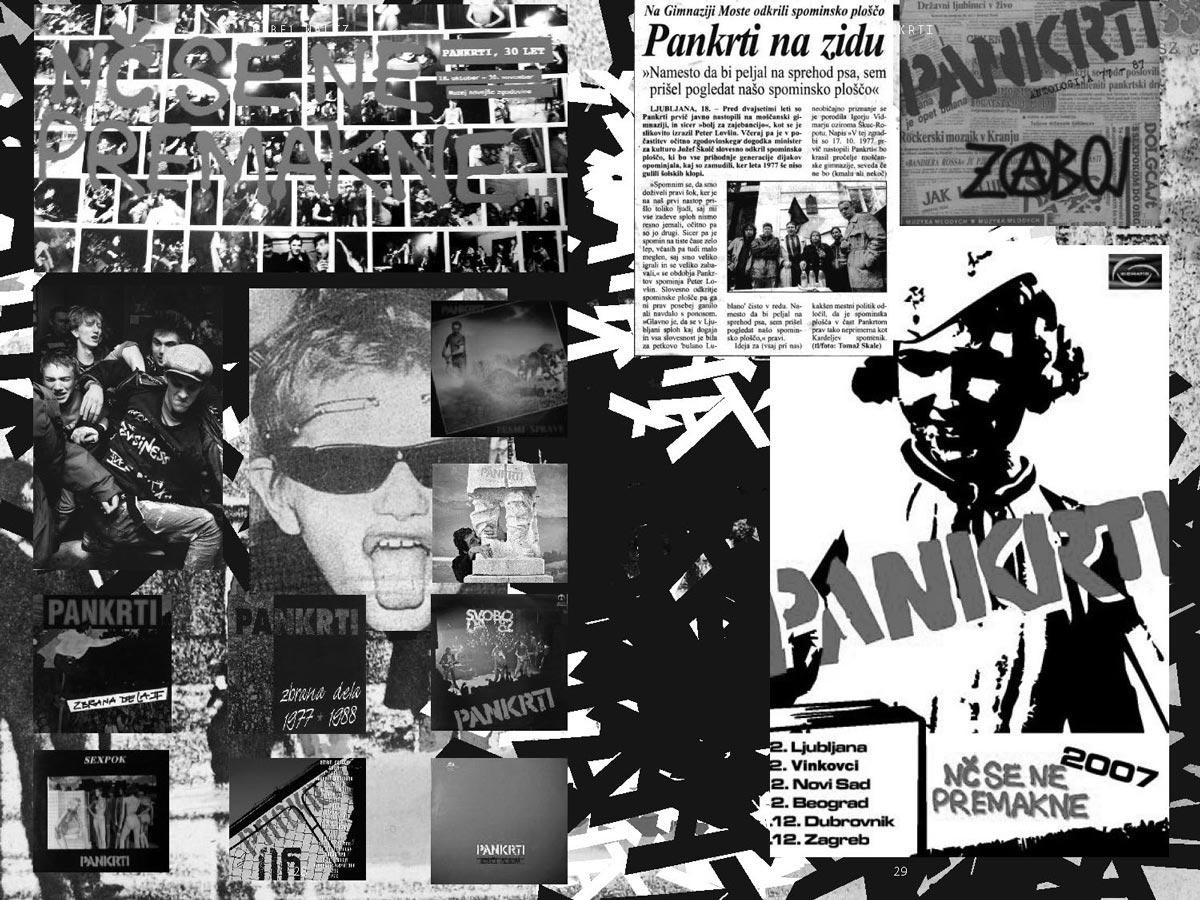 ---
DIY Stencil
---
Custom-drawn typeface used throughout the project.