Landscapes of Quarantine
---

Design, Production, Installation

---
Landscapes of Quarantine was a group exhibition "exploring the spaces of quarantine, from Level 4 biocontainment labs to underground nuclear waste repositories, held at the Storefront for Art and Architecture in NYC." I worked with Glen Cummings of MTWTF to plan and execute the exhibition design, organization, and installation.
Studio: MTWTF \ Curated By: Future Plural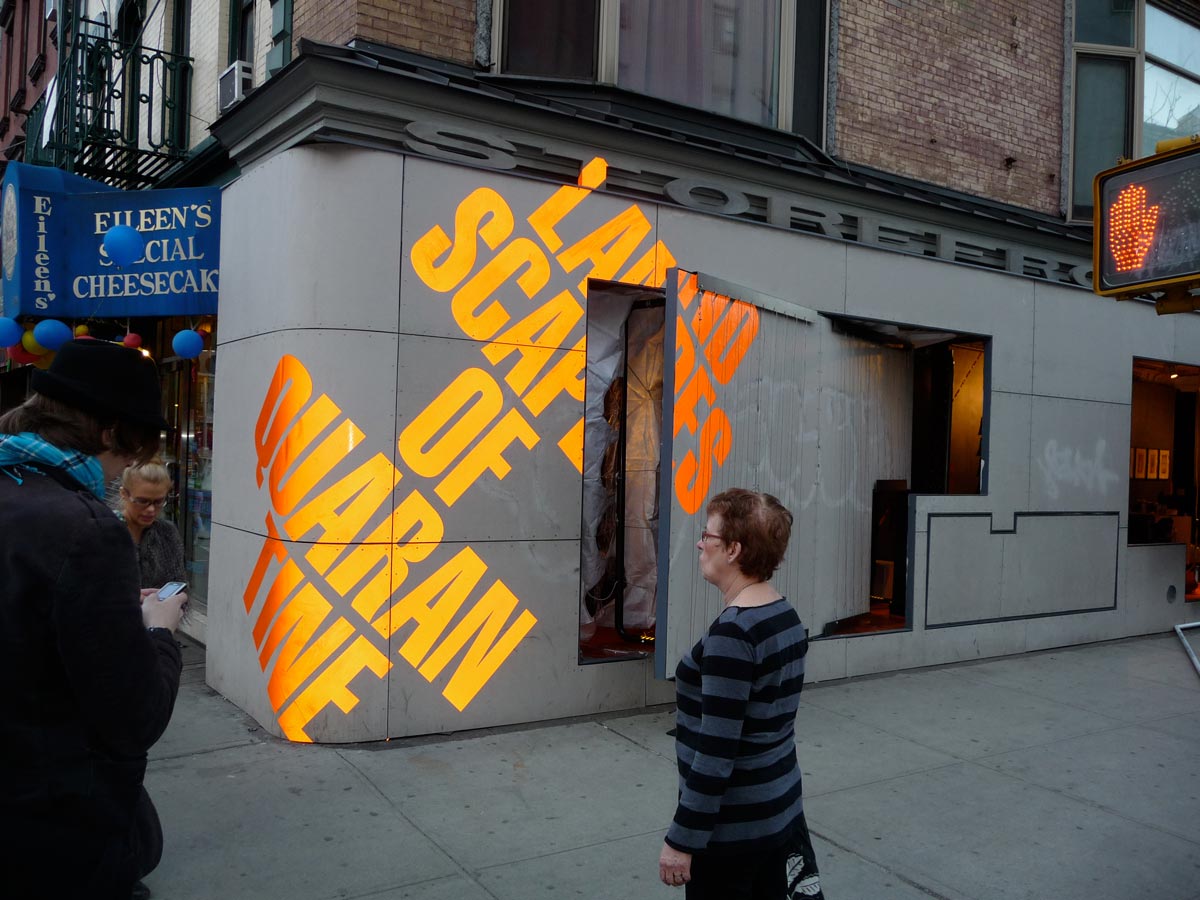 Preparation / Production
"Measure twice, cut once" as they say. Scale mockups of the production files overlaid onto photographs of the site were carefully constructed before the vinyl cutting began.