IBM Watson Advertising Accelerator
---

Creative Direction, Strategy, UX

---
Using curated sets of creative elements, Accelerator's AI continuously defines audience segments and predicts optimal ad variations for each of them. Performance is measured in real-time to further refine these predictions throughout the campaign.
I worked with multiple stakeholders to radically simplify the product's client-facing materials, define best practices for creative executions, and create templates and processes to facilitate production.
IBM Watson Advertising \ Reporting to: Brian Hull, Global Head of Creative Labs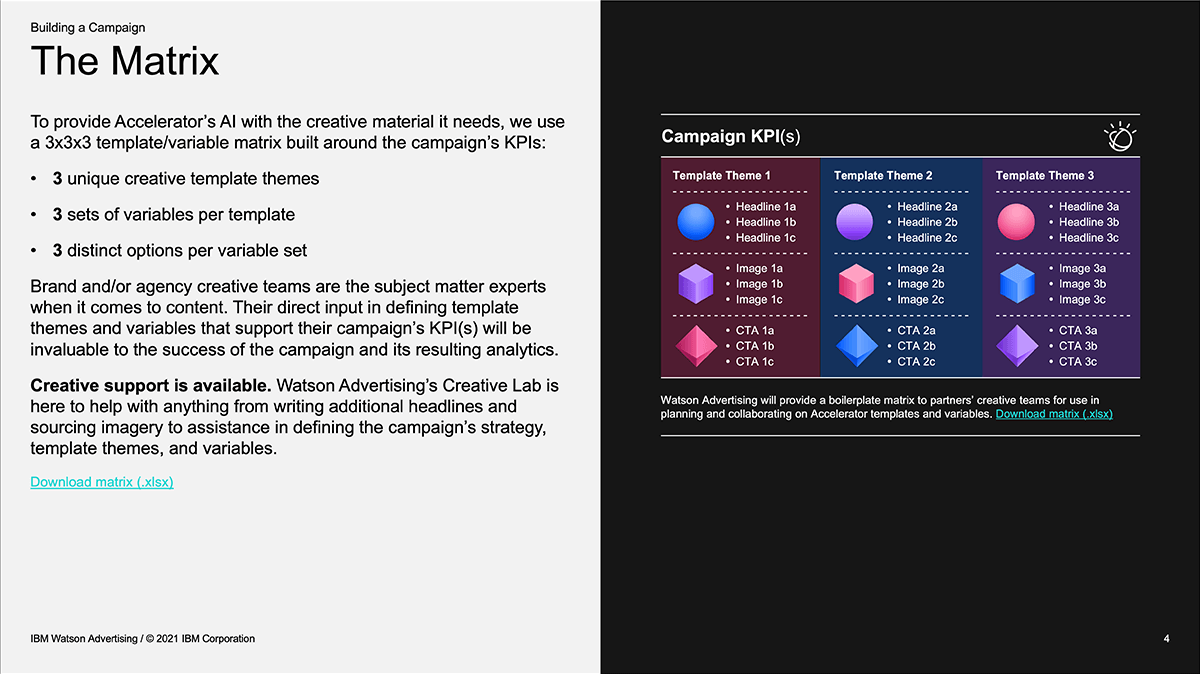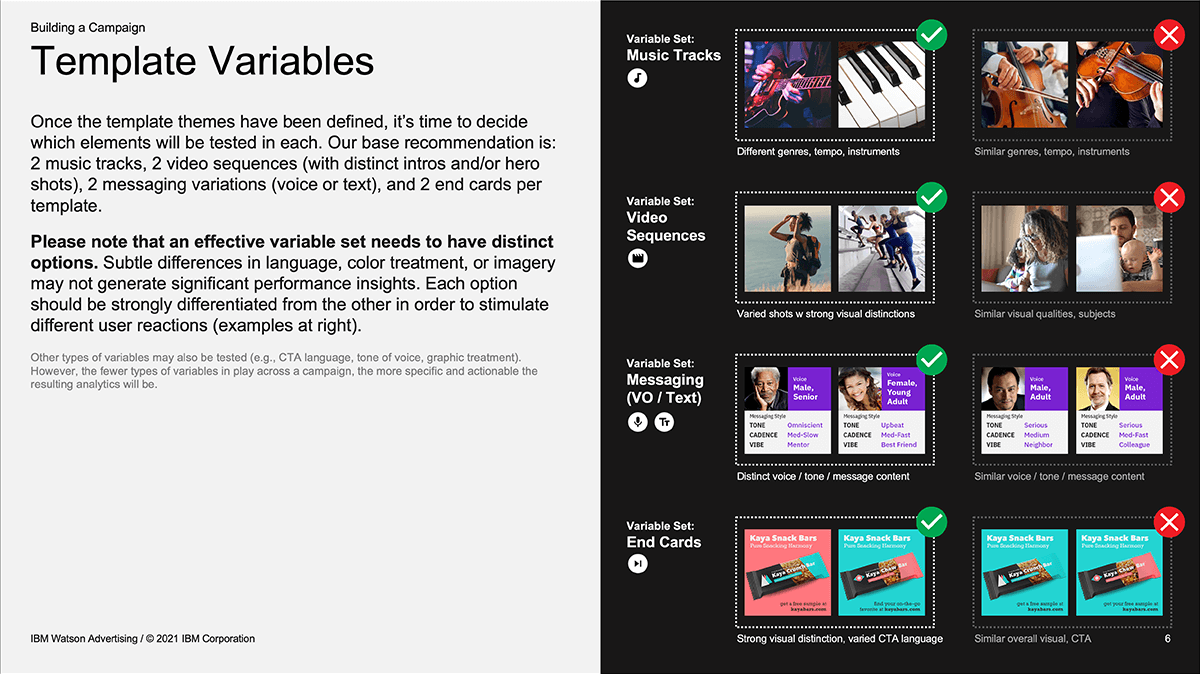 ---
Matrix Evolutions
---
As the product matured it became clear that different types of clients would require different approaches to setting up Accelerator campaigns. I borrowed the Needs Statement exercise from IBM's Design Thinking handbook to articulate and address a couple of issues we discovered.
---
Building Brands
---
In order to illustrate the concepts presented throughout the Accelerator materials I needed creative materials to work with. To get them, I created detailed assets for two generic companies: Kaya Snack Bars and Tegan Romero Automotive.